The Series B round brings Catalog's total funding to $54.2M. Here are the top-line bullets you need to know.
Catalog, a DNA-based computing technology company, has raised $35M in a Series B. The round drew participation from Horizons Ventures and Hanwha Impact.
HOW'S THE COMPANY PERFORMING?
Massachusetts-based Catalog provides a DNA-driven data storage platform that enables data management, computation, and automation. The system that it has developed is capable of storing 600B GB per cubic meter — in comparison to a traditional hard drive, which is capable of storing 30M GB per cubic meter.
Its technology enables digital data to be stored in synthetic DNA.
It expects that its tech will have applications across the financial services, manufacturing, and energy sectors — including fraud detection, defect discovery, and seismic processing.
It has 20 employees across offices in the US and South Korea.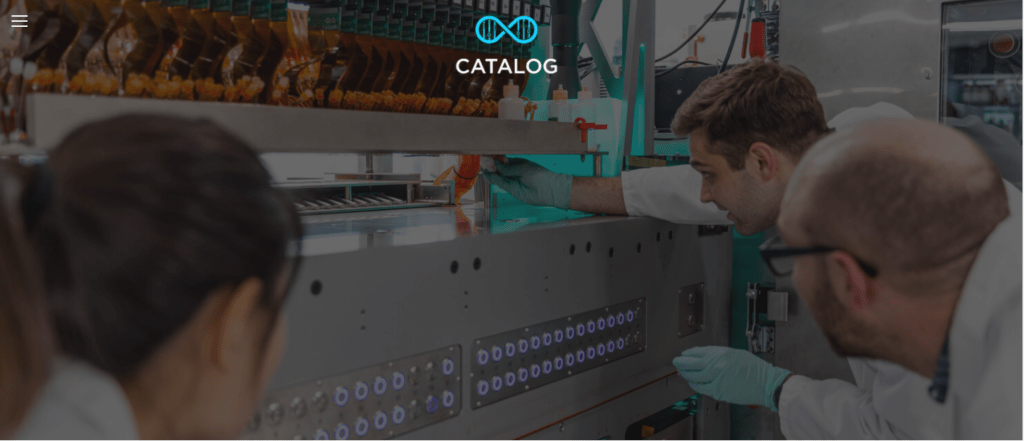 Source: Catalog 
WHY DOES THE MARKET MATTER?
The global DNA data storage market is projected to grow at a CAGR of 70.6% and reach a value of $525.3M by 2025, according to ResearchAndMarkets.com
The increasing rate of data production at individual and enterprise levels has led to increased demand for data storage solutions. However, existing data storage solutions are reaching their capacity limits.