Cars24's total funding now stands at $875.8M. Here are the top-line bullets you need to know.
Cars24, an online used vehicle marketplace, has raised $450M in a mixture of debt and equity. The company raised $110M in debt from undisclosed investors and $340M in Series F funding from DST Global, SoftBank Group, Falcon Edge Capital, and Tencent Holdings, among others.
HOW'S THE COMPANY PERFORMING?
India-based Cars24's marketplace allows customers to buy and sell used vehicles, including cars and motorbikes.
The company is active across 200 Indian cities and sees 13M site visitors monthly.
Cars24 has sold over 400K cars and motorbikes on its site to date.
The company recently launched its platform in Australia and the UAE.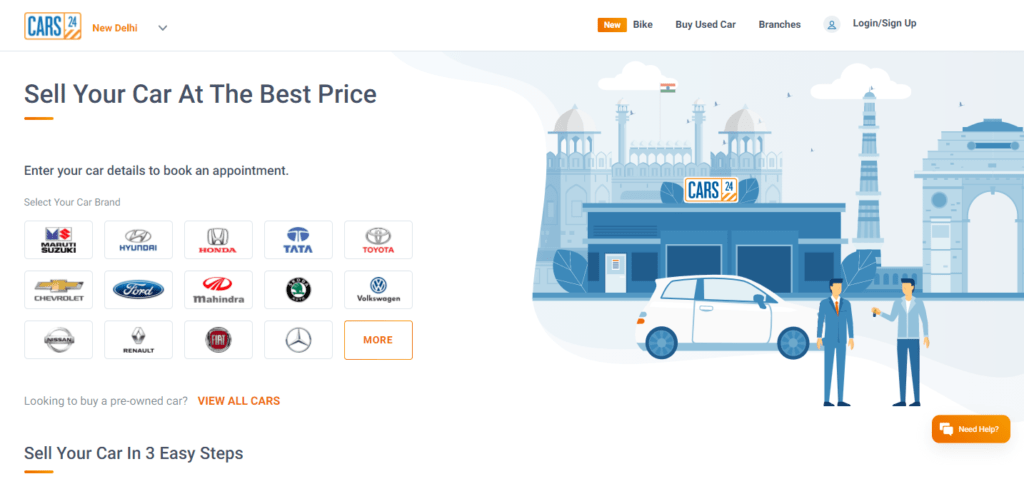 Source: Cars24
WHY DOES THE MARKET MATTER?
The global used car market is projected to grow at a CAGR of 5.5% to reach a value of $2.15T by 2027, according to Grand View Research.
Online sales of used cars account for about 22% of total market share and are expected to be a key driver of future industry growth.
The Covid-19 pandemic has accelerated digitization in the auto retail space, as 61% of consumers are now open to buying a car online, up from 32% before the pandemic.