The funding helps Carbon Health's valuation hit the $3B mark. Here are the top-line bullets you need to know.
Carbon Health, a healthcare company, has raised $350M in a Series D. The round drew participation from BlackRock, Lux Capital, Homebrew, and Silver Lake, among others.
HOW'S THE COMPANY PERFORMING?
California-based Carbon Health is a technology-enabled healthtech company that offers modern primary and urgent care services. 

The company, which has 1,600 employees, has reportedly experienced a 129% increase in patient volume since November 2020. It also tripled the number of clinics from 9 to 27 in 2020, and currently has 80 clinics present across 12 states. Its virtual care platform is available in 23 states.

In June 2021, the company acquired Steady Health, a virtual diabetes clinic, launching into the remote patient monitoring sector.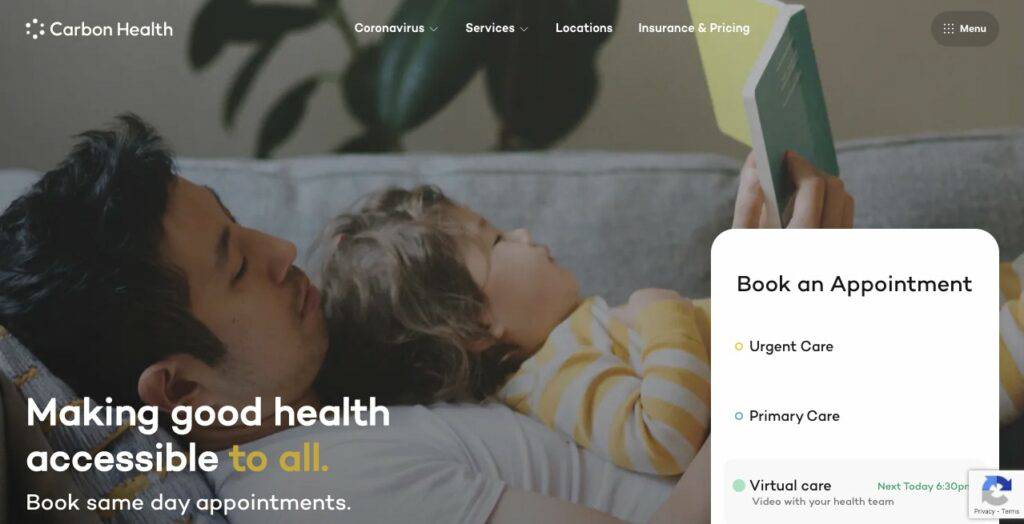 Source: Carbon Health
WHY DOES THE MARKET MATTER?
The global patient engagement solutions market is projected to grow at a CAGR of 14.09% and reach a value of $51.65B by 2028, according to BIS Research.

In Q2'21, global healthcare investment rose for the seventh consecutive quarter, albeit at a slower pace. Funding surpassed $34.7B across nearly 1.6K deals. The acceleration of digital transformation initiatives was a major contributor, with digital health startups accounting for 40% of both the deals and funding raised in the quarter ($14.1B across 628 deals).
Digital transformation initiatives have continued to accelerate after 2020. According to BDO, 42% of healthcare organizations are accelerating some or all their existing digital transformation plans