Capital Rx plans to invest in its technology in order to deliver an enhanced customer service experience and improved health outcomes. Here are the top-line bullets you need to know.
Capital Rx, a pharmacy benefit manager, has raised $106M in funding from B Capital Group and Transformation Capital.
How's the company performing?
New York-based Capital Rx manages prescription benefit plans for hospital systems, health plans, employers, unions, and municipalities.
The company currently caters to over 150 customers that collectively represent nearly 1.2M people.
It has a customer retention rate of nearly 100%, and its consumer membership increased by 200% in 2021.
Capital Rx intends to add more than 1M new individuals as part of its 2023 plan.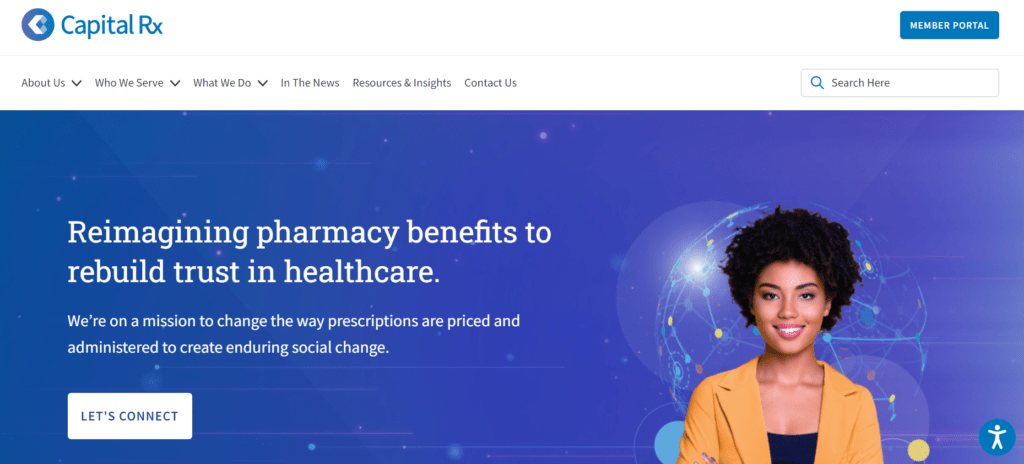 Source: Capital Rx
Why does the market matter?
The global pharmacy benefit management market is expected to reach a value of $740.1B by 2029, growing at a CAGR of 5.9%, according to Fortune Business Insights.
The increasing prevalence of chronic diseases as well as rising healthcare expenditure are contributing to market growth.
Players in this space saw increased demand amid the pandemic — however, their revenues returned to pre-pandemic levels in 2021.