The bank leverages biometric tech to add a new layer of security to mobile payments at merchant locations. 
As more customers choose to pay with their mobile phones rather than cards or cash, financial services companies face new security threats. Many banks and payments companies are turning to biometric authentication technologies to secure and streamline the mobile payment experience.
For example, fingerprint scans have become a go-to login method for almost all mobile banking and payment applications. Facial scans are also widely implemented, with apps like Apple Pay and Samsung Pay leveraging facial recognition tools to authenticate transactions. But as the biometrics space evolves, leaders in financial services are implementing more sophisticated authentication methods for their products.
Capital One has been a pioneer here. The company has applied for 23 biometrics-related patents in the last 2 years alone, and continues to innovate in this space to bring more security and convenience to its products and services. 
In June 2020, Capital One applied for a patent that leverages voice recognition technology to quickly authenticate electronic transactions at the point-of-sale. 
Below, we dig into how the patent works and why it matters.
How The Patent Works 
Capital One's patent introduces a more seamless digital wallet experience by replacing the standard authentication steps such as logging in, scanning barcodes, and using a PIN with voice recognition technology. 
The image below shows how Capital One uses voice recognition in the point-of-sale mobile payment authentication process.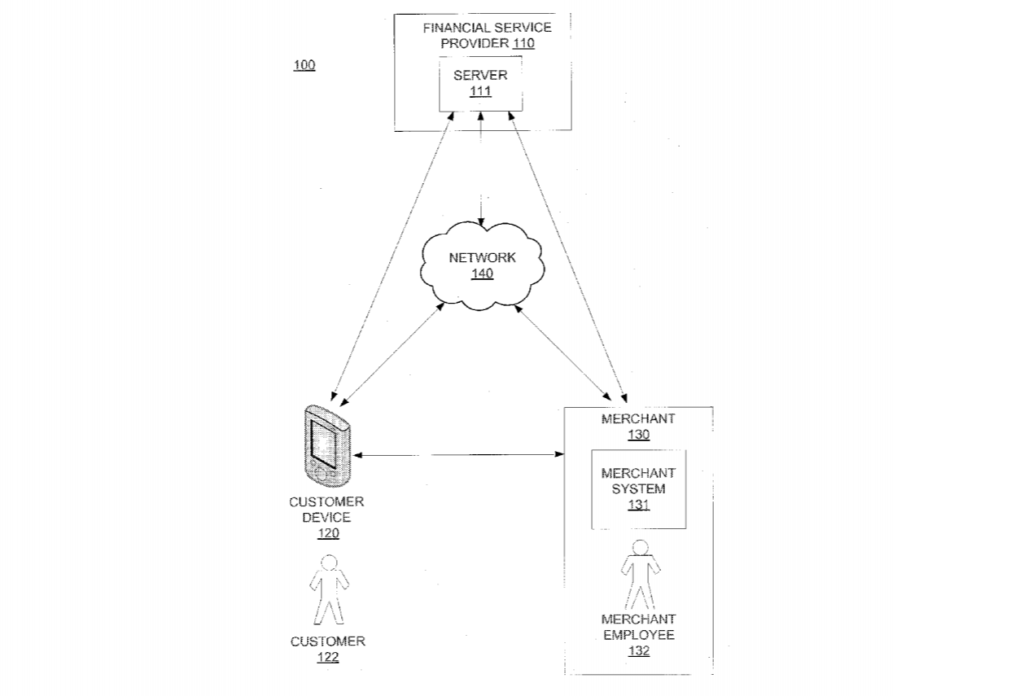 When a customer intends to make an in-store payment with their mobile phone, Capital One receives a request to authorize the transaction. First, the bank's server compares the location data from the request with the point-of-sale, and verifies that the customer is present at the merchant location. 
The server then sends an image of a distorted text or captcha (image below) to the customer's mobile device and asks them to read it aloud.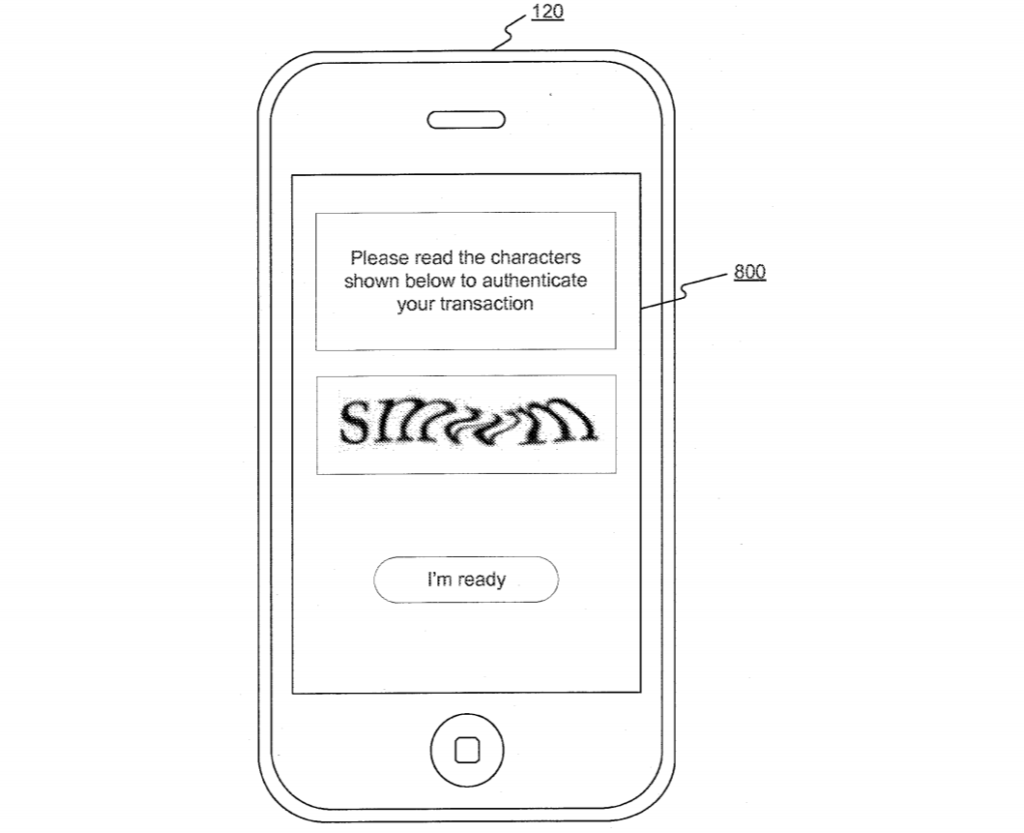 The customer's recorded voice is then sent back to the server, which compares the sample to a stored recording of the customer's voice for verification. Once the voice sample is approved, Capital One authorizes the mobile payment. 
Why It Matters
In existing digital wallet offerings, in-person purchases can be verified in a few different ways. In the US, the majority of point-of-sale electronic payment systems use a near-field-communication (NFC) chip, a device that wirelessly transfers a nearby customer's account information from their mobile device to the merchant's computer. Other systems rely on third parties such as PayPal, Square, or Stripe to facilitate in-store mobile payments.