Capchase plans to use the funds to launch its buy now, pay later platform to help companies repay large expenses over time. Here are the top-line bullets you need to know.
Capchase, a company that provides access to non-dilutive capital, has raised $280M in a mix of debt and equity. $50M was raised in a Series B round from the i80 Group and $230M in a debt round from undisclosed Investors.
HOW'S THE COMPANY PERFORMING?
Massachusetts-based Capchase helps firms acquire capital otherwise tied up in future predictable revenue payments. This enables companies to invest in growth without depleting cash reserves, acquiring debt, or give-up company equity. The company has also developed "programmatic funding initiatives" that allow funding to be distributed in increments to avoid paying interest on excess cash.
Capchase Expense Financing, its buy-now-pay-later platform, provides companies fixed installment payment options for its largest expenses such as legal fees, AWS hosting services, payroll, and recruitment.
Capchase states that customers save 16% on an average in dilution and grow 53% faster.
The company has over 400 customers including Hubspot, Mainstreet, Gusto, Monday.com, and Negotiatus, among others.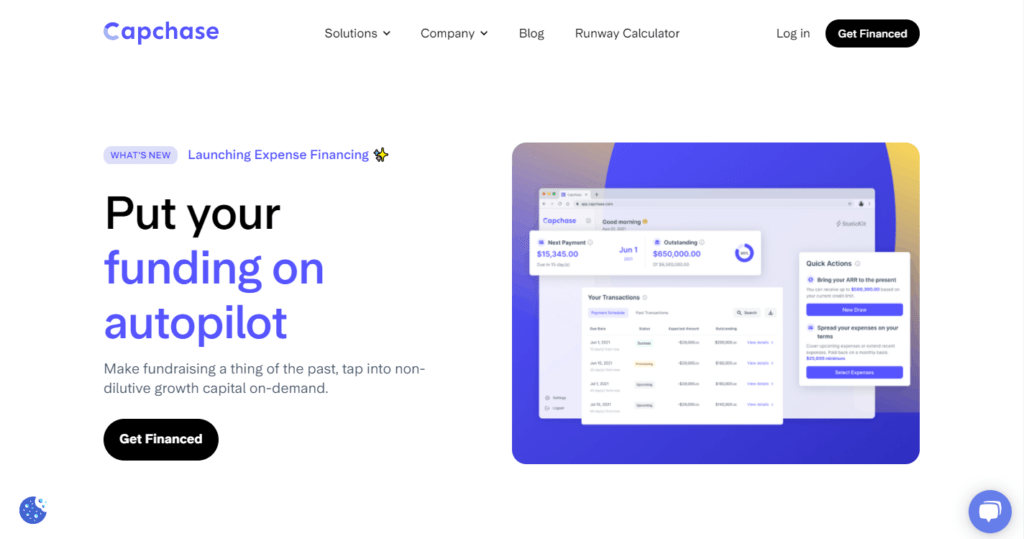 Source: Capchase
WHY DOES THE MARKET MATTER?
The global digital lending platform market is expected to grow at a CAGR of 16.7% and reach a value of $20.3B by 2027, according to Allied Market Research.
The industry is being driven by financial institutions' efforts to streamline their operations, reduce operating costs, and provide a more customized and enhanced service to their consumers.