The company plans to use the funds to expand to the UK and Spain. Here are the top-line bullets you need to know.
Capchase, a company that provides access to non-dilutive capital, has raised $189.6M in a Series A funding round. The deal was a combination of debt and equity and drew participation from QED Investors, Bling Capital, Caffeinated Capital, and ScifiVC.
HOW'S THE COMPANY PERFORMING?
Massachusetts-based Capchase helps firms acquire capital otherwise tied up in future recurring revenue. This enables companies to borrow capital without depleting cash reserves, acquiring debt, or giving up company equity.
The company has also developed programmatic funding initiatives that allow funding to be distributed in increments to avoid paying interest on excess cash.
Capchase states that customers save 16% on average in dilution and grow 53% faster.
The company has more than 400 customers including Hubspot, Mainstreet, Gusto, Monday.com, and Negotiatus, among others. It says it has issued over $390M in financing.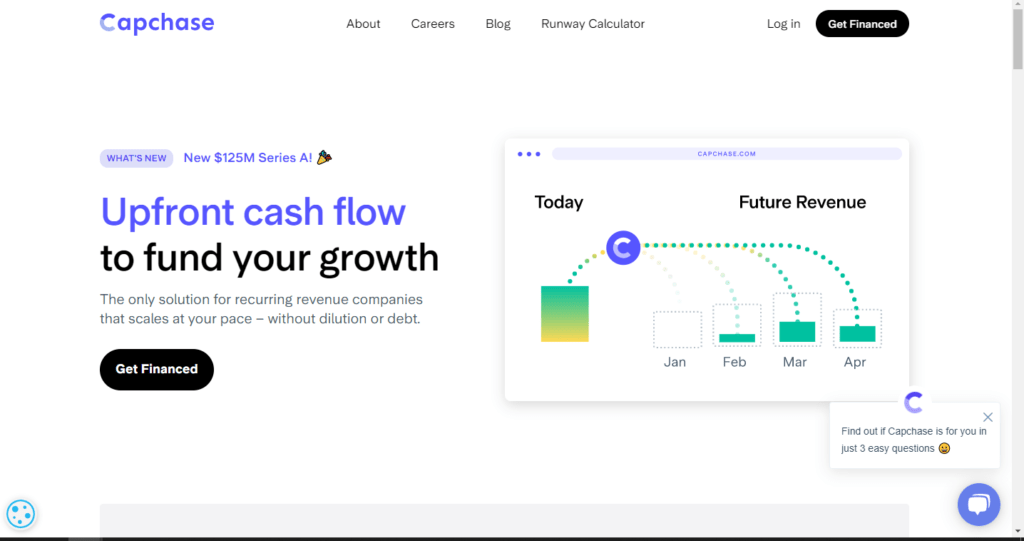 Source: Capchase
WHY DOES THE MARKET MATTER?
The global digital lending platform market is expected to grow at a CAGR of 16.7% and reach a value of $20.3B by 2027, according to Allied Market Research.
The industry is being driven by financial institutions' efforts to streamline their operations, reduce operating costs, and provide a more customized and enhanced service to their consumers.