This news comes on the heels of its Series B round. It plans to use the funding to provide more personalized remote patient care. Here are the top-line bullets you need to know.
Cadence, a remote care management platform, has raised $100M in a Series B round that drew participation from Coatue Management, General Catalyst, Thrive Capital, and Free Solo Ventures, among others.
How's the company performing?
New York-based Cadence enables clinicians to remotely monitor patient vitals and provide personalized feedback via text messages and telehealth meetings.
The company maintains a focus on patients with chronic conditions such as cardio-obstructive pulmonary disease, type-2 diabetes, and hypertension.
In August 2021, the company established a partnership with LifePoint Health to provide remote care to over 100K patients across the US.
Cadence intends to employ 155 clinicians by the end of June 2022.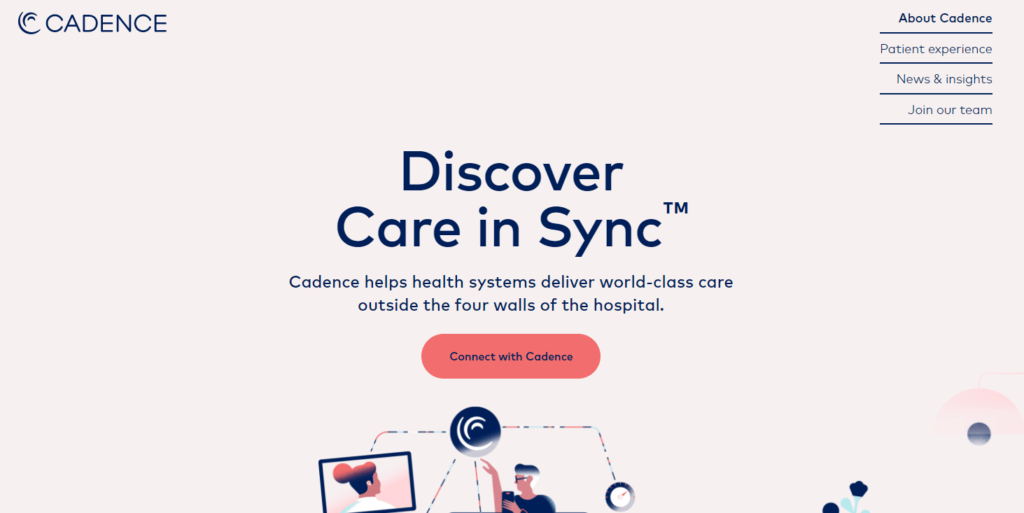 Source: Cadence
Why does the market matter?
The digital health market is expected to be valued at $426.8B by 2027, growing at a CAGR of 17.4%, according to Global Market Insights.
Venture funding to digital health tech startups came in at $24.7B in H1'21 across 1,194 deals, up 118% year-over-year.
The impact of Covid-19 on healthcare infrastructure has led to a relaxation in government regulations, accelerating the trend of shifting healthcare to digital platforms.
Tech giants like Amazon and Microsoft are making their way into the space. Microsoft acquired Nuance Communications, a speech recognition firm, in April 2021 to develop transcription technology for doctor consultations. Amazon plans to expand its virtual care services to all of its US employees.