With the acquisition of Pico Interactive, ByteDance will expand into the virtual reality (VR) market. Here are the top-line bullets you need to know.
ByteDance, an internet services company, acquired Pico Interactive, a virtual reality (VR) headset developer for an estimated $1B+.
Who are the parties to the deal?
Pico Interactive: China-based Pico Interactive is a VR hardware and software developer. Its products are geared toward consumers in China and other countries in Asia, but the company also caters to enterprise needs in the US market. The company experienced 44.7% year-over-year growth in its product shipment, and it was ranked as the third-largest VR headset maker in the world in Q1'21. It has 300 employees operating in 7 offices located across China, Japan, the US, and Europe.
ByteDance: China-based ByteDance is a content platform developer. Its various applications are available in 75 languages and 150 markets, and the company has offices in 126 cities across Asia, the US, the Middle East, Europe, and India. Its products include Toutiao, Helo, TikTok, Douyin, News Republic, and TopBuzz.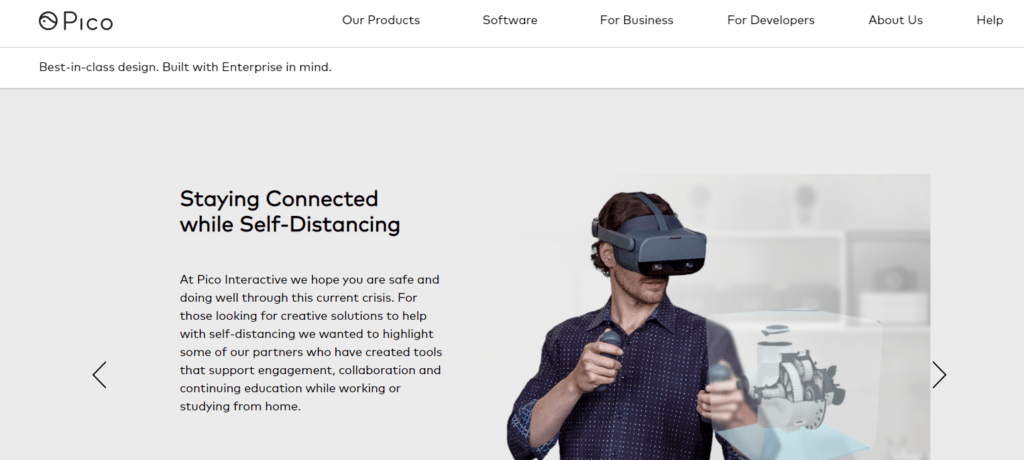 Source: Pico Interactive
Why does the market matter?
The global virtual reality market is projected to grow at a CAGR of 44.8% and reach a value of $84.1B by 2028, according to Fortune Business Insights.
The use of VR is gaining popularity in various industries — such as gaming and entertainment, healthcare, defense, automotive, and education — as it has the potential to elevate operational performance.
As a result of the Covid-19 pandemic, enterprises have increasingly adopted VR technologies to host meetings and events and conduct other business operations.