As Byju's' third acquisition in North America, this deal signals the company's growing presence in the region. Here are the top-line bullets you need to know.
Byju's, an education technology company, has acquired Tynker, a kids coding platform, for $200M.
Who are the parties to the deal?
Tynker: California-based Tynker is a creative coding platform for K-12 students that enables them to design animations, music, games, and smart devices, among others. The platform is being used by over 60M kids in 100K schools across 150 countries, and students using the platform have generated 7B lines of code since its inception. The company's partners include Microsoft, NASA, Mattel, Google, and BBC Learning.
Byju's: Bangalore-based Byju's is a K-12 learning application that provides online education courses to prepare students for primary and competitive exams, such as JEE, NEET, and IAS. The company's platform caters to 100M students and has an annual renewal rate of 86%. The company reported revenue of around $750M in the financial year ended March 2021 and expects to generate $1B in revenue over the next 12 to 15 months. This deal is the latest in a series of acquisitions made by Byju's this year — the company has spent $2.4B on acquisitions so far. Other acquisitions made in an attempt to consolidate its position in the EdTech sector include Aakash for nearly $1B and WhiteHat Jr for $300M.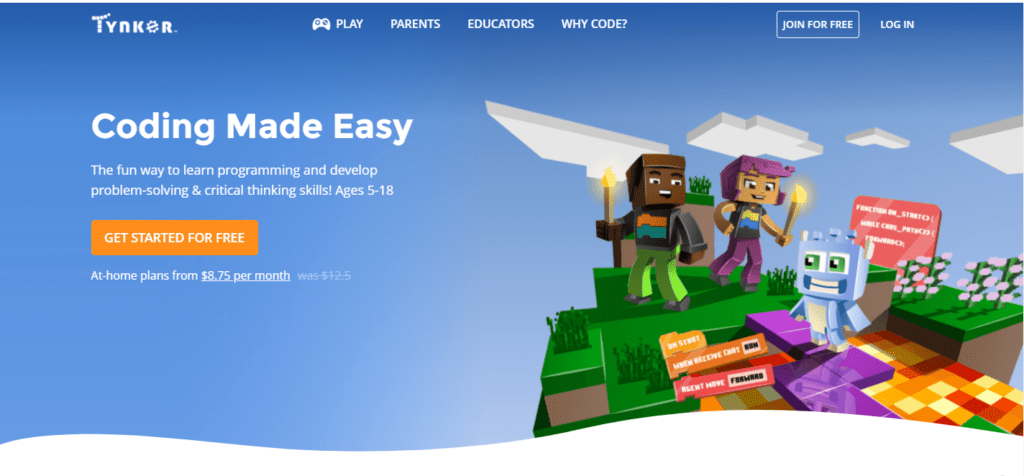 Source: Tynker
Why does the market matter?
The global online coding for kids market is expected to grow at a CAGR of 14.7% and reach a value of $8.2B by 2031, according to Transparency Market Research.
Annual spending on educational technology is estimated to reach $342B by 2025, according to HolonIQ.
The increasing penetration of digital devices, rising interest in learning programming languages, growth of coding boot camps for kids, and pandemic-induced shift to online education media are some of the key drivers of market growth.