The Series B round brings Buckle's total funding to $111M. Here are the top-line bullets you need to know.
Buckle, a provider of rideshare and auto insurance policies, has raised $60M in a Series B. The round drew participation from Volery Capital Partners, Eldridge, Hudson Structured Capital Management, and Assurant Ventures.
HOW'S THE COMPANY PERFORMING?
New Jersey-based Buckle provides insurance and credit services primarily to below-average wage earners in the US and individuals that either lack a credit history or have a poor one.
Buckle uses data from the Transportation Network Company rather than conventional credit scores to underwrite its hybrid policies. This enables them to extend coverage to people who are ineligible to apply for insurance as well as policyholders with inordinately high premiums.
According to Buckle CEO Marty Young, affordable insurance increases customers' take-home pay by 5%–25%.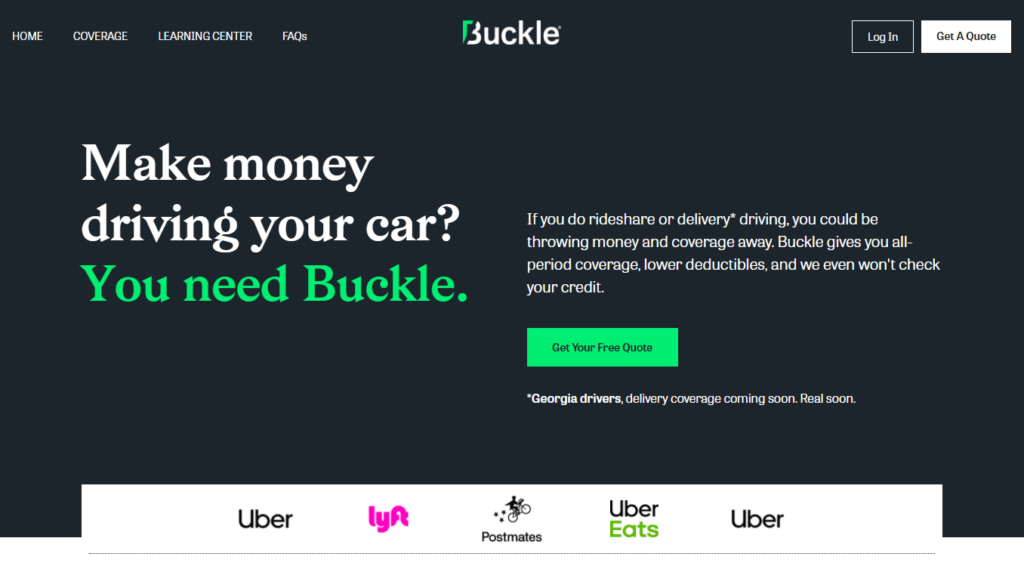 Source: Buckle
WHY DOES THE MARKET MATTER?
The global insurtech market is expected to grow at a CAGR of 32.7% and reach a value of $159B by 2030, according to Allied Market Research.
Increasing demand for both innovative digital products and simplification of the claims filing process as well as the proliferation of technologies like AI, blockchain, machine learning, and cloud computing have contributed to market growth.