The company plans to use the funds to launch in all 50 states by year-end. Here are the top-line bullets you need to know.
Brightline, a pediatric behavioral healthcare company, has raised $72M in a Series B funding round with participation from Google Ventures, Threshold Ventures, City Light Capital, and 7wire Ventures, among others.
HOW'S THE COMPANY PERFORMING?
California-based Brightline is a behavioral healthcare platform designed for children and families.
The company will launch 2 new services, Brightline Connect, which enables family access to personalized content, interactive exercises, and a support coach, and Brightline Coaching, which will connect patients with behavioral health coaches to address stress, anxiety, disruptive behavior, and more.
Brightline has launched in California and Massachusetts and plans to expand to Washington in July.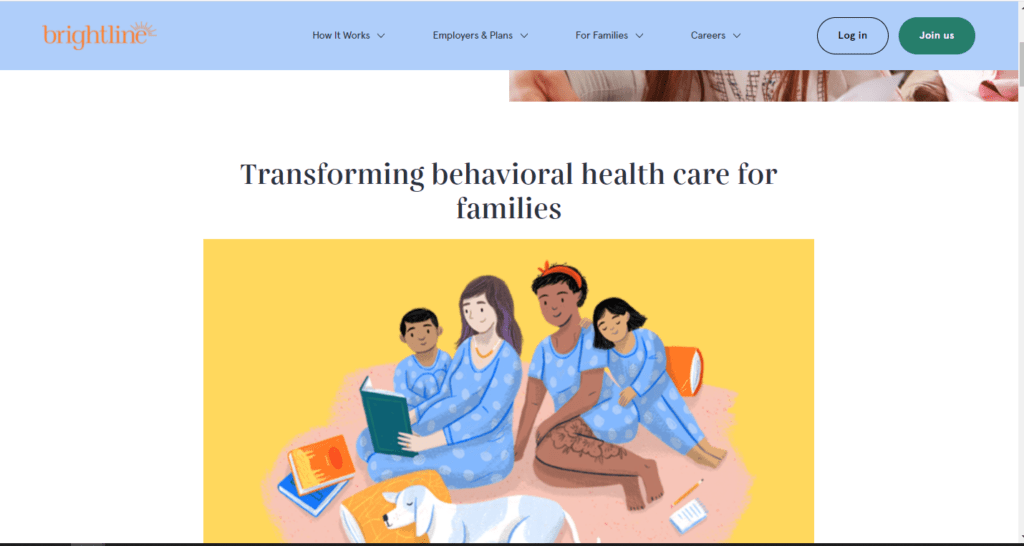 Source: Brightline
WHY DOES THE MARKET MATTER?
The global behavioral health market is projected to grow at a CAGR of 5.02% and reach a value of $242B by 2027, according to Precedence Research.
Global healthcare funding hit a new record in 2020. A total of $80.6B in equity funding was raised across 5.5K+ deals.
The demand for mental health services has skyrocketed amid Covid-19, as feelings of anxiety and stress have intensified during this period of uncertainty. In January 2021, nearly 4 in 10 adults in the US reported symptoms of anxiety or depressive disorder. This marks a significant increase from the just 1 in 10 adults who reported these conditions in January–June 2019.