Led by Intelligence Analyst Alexander Paci
WeWork is a real estate company valued like a tech company.
At least, that's the rap on WeWork from critics who think it can't support its $20B valuation in private markets.
In this briefing, we'll analyze WeWork's strategy and the health of its business to better understand whether it is another overvalued unicorn, or an innovative company that has taken an existing business — commercial real estate — and updated and scaled it for the tech age.
We discuss how WeWork is:
Spending its war chest of raised capital to expand globally
Using its data and tech advantage to create a blueprint for optimal office design and superior worker productivity that can't be easily replicated by other real estate companies
Turning itself into a real estate services company targeting enterprises.
Your Speaker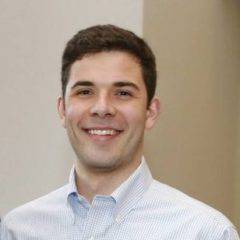 Alex Paci is an intelligence analyst at CB Insights covering startup and venture capital trends in real estate and financial services. His research has been cited in The New York Times, The Financial Times, and The Wall Street Journal.
Prior to joining CB Insights, Alex held roles at Simpson Thacher & Bartlett and The Blackstone Group. Alex is a graduate of Vanderbilt University.