The only way to get more from a report is to watch it being broken down by the very experts who wrote it.
And voila. That's precisely what happens here. 
To skip this would be silly. Because:
The global unicorn herd has catapulted to yet another all-time high

– is it over 1,000? Still under? Find out — plus what you can expect for next quarter and beyond.

It's been another record year for global financing

– more than double the 2020 mark. Will it continue? Our analyst will break it all down.

All regions saw

record funding

. What does this mean?

Plus get the latest on global mega-rounds, SPACs, the

top investors

(including the top overall investor hmm who could that be?!)

fintech

, what's going on in Silicon Valley and so much more!
Your speaker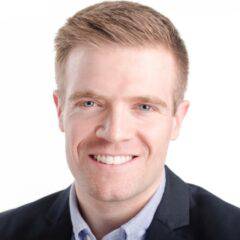 Chris Bendtsen is a Senior Analyst at CB Insights, where he researches emerging technologies, startups and venture capital trends in financial services. Prior to joining CB Insights, Chris was a principal researcher at Gartner, where he covered marketing in retail banking, wealth and asset management, and insurance. Previously, he was a senior forecasting analyst at eMarketer. Chris graduated from Princeton University with a degree in Economics.