Higher valuations. Bigger funding rounds. And double the annual investment each of the last four years.
Hear from the analyst behind our popular quarterly State of Retail Tech reports on what's happening now and next in retail tech, and what you need to do about it.
Download the slides and recording of this recent webinar to learn about the overall trends dominating the space, including:
A sneak preview of how funding and deals are shaping up in Q3

The sector that saw a 46% QoQ funding jump in Q2 and is still hot

The expanding reach of Amazon third-party marketplace brand acquirers

How Big Tech is investing in retail

How to spot mega- and micro-trends in retail this quarter
…and so much more.
Your Speaker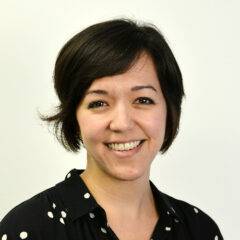 Laura Kennedy is a Senior Lead Analyst in the Consumer and Retail practice at CB Insights. She covers how technology is transforming retail in stores, online, and beyond, building on a foundation of knowledge about retail's biggest players to help clients understand where to place their innovation bets.

Prior to joining CB Insights, Laura was a Vice President of Retail Insights at Kantar, where she led research on retail and shopper trends in the US market, with a specialty in big-box retail. She worked with major CPG clients to shape their retailer strategies and was a frequently-requested speaker across the industry. In addition, business press including NPR, Reuters, Bloomberg, and the Wall Street Journal regularly cited her insights.

Before Kantar, Laura was a reporter and editor for the Kiplinger Letter, a weekly business forecasting publication in Washington, DC, where she covered retail and business law. Laura graduated from the University of Maryland, College Park, summa cum laude with a degree in economics.