Led by CB Insights Industry Expert, Mike Fitzgerald
CB Insights Insurance expert, Mike Fitzgerald, sheds light on how insurers are using digital technology to protect their businesses and lower costs.
As the economy grinds to a halt, the insurance sector shrinks. The degree of impact will differ by insurer type, but the response by all is to protect the franchise and align costs with declining revenues. To adjust, insurers are quickly turning to digital platforms and new technologies.
Mike walks you through how he leverages CB Insights research and Technology Insights Platform to analyze how:
Companies are protecting against increased threats like fraud and cyber crime, 

Startups are helping insurers improve customer experience, and

Life insurers are shifting to digital to provide policies and services to clients.
Your Speaker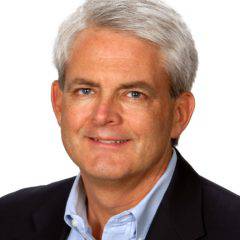 Mike Fitzgerald is Principal Insurance Analyst at CB Insights, where he researches technology trends in the insurance industry.
Mike brings extensive industry experience to the analyst role. Prior to joining  CB insights, Mike was a Senior Analyst at Celent. Previously, he was vice president of enterprise underwriting solutions at Zurich North America. He also held a number of front line and headquarters positions at Royal & Sun Alliance.
Mike has a Bachelor of Arts in economics from Davidson College and an MBA from the Fuqua School of Business at Duke University. He is a Chartered Property Casualty Underwriter (CPCU) and a certified Project Management Professional (PMP).