The healthcare space is both heating and speeding up at the same time – as evidenced by the record number of deals this past quarter, the size of them, and the shrinking time between Series C and D raises. But the big picture and what's to come is not so simple.
In this webinar, CB Insights Managing Analyst Marissa Schlueter walks you through the TL;DR of the report (i.e. what you absolutely need to know), explains it, then stamps it with the context you require to make decisions.
Your Speaker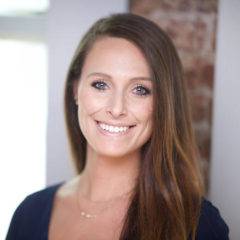 Marissa is a Senior Intelligence Analyst at CB Insights, where she produces data-driven analysis and research reports on trends in the healthcare industry -- with a specific focus on medtech and telehealth. Her work has been featured in the Wall Street Journal, Forbes, Fortune, and several healthcare-specific publications.
Prior to joining CB Insights, Marissa worked as an equity research analyst at Melius Research, a Director of Business Development at FundRx (a healthcare-centric VC firm), and in sales & trading at Barclays. She graduated with honors from Princeton University with an AB degree in Molecular Biology and from Johns Hopkins University with MBA and MS degrees in Health Care Management and Biotechnology Enterprise, respectively. Marissa is a CFA Charterholder.