Fintech funding tumbled 18% from Q4'21 to Q1'22. That hasn't happened since 2018.
Mega-rounds also hit a four-quarter low in Q1'22 at 75 total.
On the plus side, however, unicorns continued to be born at a steady rate and deal rate in Africa reached its highest level ever, and 4 out of the top 6 fintech investors were not VCs.
Learn all about these trends, who the top fintech investors were, and much more in our State of Fintech webinar.
your speaker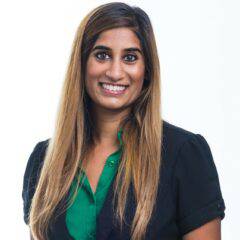 Anisha is a Senior Intelligence Analyst at CB Insights covering trends in fintech, specifically payments, digital lending, and wealth tech.
Prior to joining CB Insights, she worked at U.S. Bancorp as a corporate banking analyst focusing on credit research and business development for a portfolio of large corporate clients. She also worked at a fintech startup in London called Code Investing as a credit analyst specializing in SME lending.
Anisha received her Bachelor's in Environmental Economics from the University of California, Berkeley, and a Master's degree in Finance from London Business School.