Led by CB Insights Intelligence Analyst, He Wang
This webinar provides an update on how Facebook, Amazon, Microsoft, Google (Alphabet), Apple, or the FAMGA companies, are further developing their strategies and investments in the healthcare space during the Covid-19 battle.
He shares findings and highlights from the recently published Big Tech in Healthcare Report that provides details on how big tech companies are advancing the healthcare industry further down the digital transformation path.
He also demonstrates how he uses the data available from the CB Insights Technology Insights Platform Platform to discover Big Tech's healthcare plans.
He's webinar presentation includes:
How FAMGA is leveraging their strengths to attack healthcare
What healthcare initiatives FAMGA have started and where can they go next
How they are partnering among themselves to battle Covid-19, and more
Your Speaker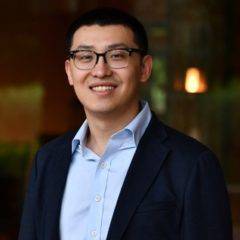 He is an Intelligence Analyst at CB Insights, where he produces data-driven analysis and research reports, with a focus on healthcare IT, digital health, and China. 
Prior to joining CB Insights, He spent time across healthcare software & services by way of PatientPing, Deloitte Consulting, and NYC H+H. He holds a Master's degree in Industrial Psychology from NYU.