After a record-breaking 2021, funding to the digital health industry cooled in Q1'22:
Global funding to the space was down 36% from Q4'21
IPOs fell 96%
Mega-round funding dropped by 52%
Dollars to mental health tech declined by 60%
But it wasn't all bad — valuations saw a huge climb and early-stage deals were on the rise in Asia and Canada.
We covered these trends and more in our latest State of Digital Health report. Now take a deeper dive in our upcoming webinar. We'll also cover:
Top investors
The biggest deals and exits
Regional trends in Silicon Valley and beyond
Sign up now to get the recording.
Your speaker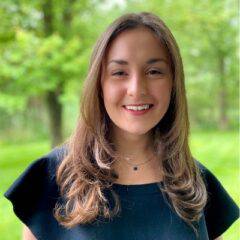 Amanda DiTrolio is an Intelligence Analyst at CB Insights, where she produces data-driven analysis and research reports on healthcare industry trends with a specific focus on digital therapeutics, mental health/wellness tech, health plans & benefits management, value-based care tech, and more. Amanda holds a B.S. in Chemical and Biomolecular Engineering from New York University Tandon School of Engineering.