Corporate venture capital survived a rough 2020—and even though CVC deal volume fell for the first time in more than 5 years, total funding soared to a record high of $73.1B. 
Follow the money in our webinar, where CB Insights' Matt Hopkins break downs why more CVC dollars are going to fewer companies, winners and losers in 2020, and what to watch for next. 
You'll learn about:
Which regions are attracting the most CVC-backed deals, now that Silicon Valley's dealshare is shrinking

Why CVC activity in AI and fintech is slipping

Where investors are seeing new areas of opportunity amid the pandemic

How to keep track of every deal across industries and the globe
Your speaker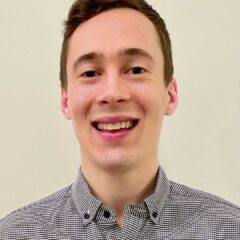 Matt Hopkins is an Intelligence Analyst at CB Insights, where he researches emerging trends in the enterprise technology space, specifically cybersecurity, cloud computing, and telecommunications. Prior to joining CB Insights, Matt worked as a Senior Manager on GLG's Strategic Solutions team, informing the product strategy of Fortune 500 technology companies with quantitative research. He also covered the enterprise mobile software and hardware space at the technology market intelligence firm, VDC Research.
Matt holds a B.A. in Economics and Political Science from Marist College.