Led by CB Insights Senior Intelligence Analyst, Jake Matthews
CB Insights CPG expert, Jake Matthews, provides an update on emerging startups across categories ranging from food and beverage to gaming to household essentials in the wake of the COVID-19 pandemic. 
Jake walks you through the findings in our recently-released State of Consumer Report and demonstrates how he uses the CB Insights Technology Insights Platform to uncover consumer trends and track funding activity in real time. 
Download the slides and recording to learn about about:
How the COVID-19 crisis has impacted investment in consumer startups

Why funding to food and beverage startups reached over $1.3B in Q1'20

Which gaming and e-sports trends are gaining momentum
Your Panelist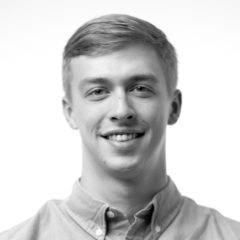 Jake Matthews is a Senior Intelligence Analyst at CB Insights, where he analyzes emerging technologies, startups, and venture capital trends in the consumer sector.
Prior to joining CB Insights, Jake was a research director at L2, a business intelligence firm measuring the digital performance of consumer brands. Jake is a graduate of Cornell University.