Blockchain is not only here to stay – it's here to disrupt. Or maybe DISRUPT. Because its impact isn't going to just be felt in crypto, insurance, and banking – it could drastically alter dozens and dozens of other industries as well (at least 58 of them by our count).
Our Senior Intelligence Analyst Chris Bendtsen and Co-founder & GM of Blockdata Jonathan Knegtel, as talk you through the state of blockchain report for Q3 and explain this past quarter's record high funding, why it's 1029% YoY with $2B VC funding for crypto exchanges alone – plus DeFI deals, NFT growth (and what's expected), Coinbase, custody and wallet providers, newborn unicorns, and so much more. 
Oh, and any questions you have? Ask away.
Your Speakers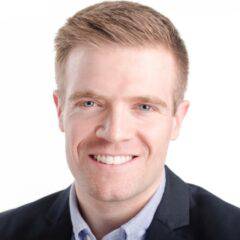 Chris Bendtsen is a Senior Analyst at CB Insights, where he researches emerging technologies, startups and venture capital trends in financial services.
Prior to joining CB Insights, Chris was a principal researcher at Gartner, where he covered marketing in retail banking, wealth and asset management, and insurance. Previously, he was a senior forecasting analyst at eMarketer. Chris graduated from Princeton University with a degree in Economics.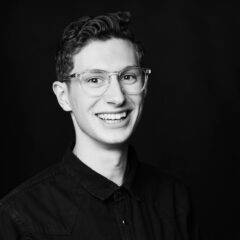 Jonathan Knegtel is a passionate community builder and connector of people and technology. Before he started wearing his wooden bow tie at blockchain meetups, he studied electrical engineering and has worked in startups as diverse as 3D food printing, private jets, bitcoin exchanges, and a data company tracking VC funding for tech companies. He Co-founded Blockdata to help other people track the growth and application of this revolutionary technology.