Blockchain is having a moment. An all-time one.
Global funding hit absurd heights in 2021, exceeding 700% growth YoY.
Unicorn births increased fivefold this year.
Blockchain deal growth approached 100%.
How do we know this? It was in the latest State of Blockchain report.
Along with:
The anointing of a US crypto capital
Exchanges and brokerages investment bonanza. 
NFT funding in the billions.
And a lot more. Like a lot more. It's 170 pages of wall-to-wall data + analysis.
Watch it all being broken down by the very expert who wrote it, Chris B – in this webinar.
Oh, and he answers from attendees too.
your panelist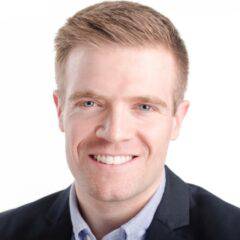 Chris Bendtsen is a Senior Analyst at CB Insights, where he researches emerging technologies, startups and venture capital trends in financial services. Prior to joining CB Insights, Chris was a principal researcher at Gartner, where he covered marketing in retail banking, wealth and asset management, and insurance. Previously, he was a senior forecasting analyst at eMarketer. Chris graduated from Princeton University with a degree in Economics.