As we navigate an uncertain, hopefully pandemic-less future, retailers, brands and investors need to understand what's next for the retail industry – with data. 
Thomas Sineau, Consumer Managing Analyst, highlights key retail tech trends using CB Insights' proprietary data, and CB Insights' predictions for 2021. He also does a deep-dive on the Retail Tech 100 – CB Insights' exclusive list of private B2B retail tech companies to watch in 2021. 
Download this webinar to learn:
What happened in the second half of 2020

Why and how the retail market will evolve in 2021

The retail tech startups that need to be on your radar for partnership, investment or acquisition

Why and how to go beyond consumer data to build a complete picture of the retail tech market
Your Panelist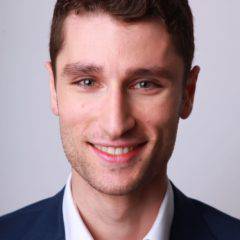 Thomas Sineau is a managing intelligence analyst at CB Insights, where he produces data-driven analysis and research reports on how technology is transforming customer engagement, including digital services, loyalty & rewards, and personalization, among others.
Prior to joining CB Insights, he worked in London as an Investment Analyst at REV Venture Partners focusing on early-stage investments and at Deutsche Bank where he was part of the Consumer & Retail Investment Banking team. Thomas holds a MSc from the Université Paris-Dauphine in France.