It's time to separate hype from reality in the AI space. In our latest report, The AI 100, our expert analysts walk through the trends taking off in the space, the companies to watch and why.
Get a behind the scenes look at the report – and get your questions answered. Join CB Insights' Senior Managing Analyst Deepa Varadharajan to learn about:
How our experts view the space and the momentum behind the market

The companies our analysts are predicting will take off this year

The overall trends worth investing in

The data behind our final selections
…and so much more. Don't miss out!
Your Panelist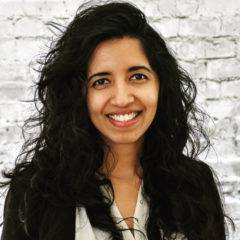 Deepashri Varadharajan is a Senior Managing Analyst at CB Insights, researching the intersection of AI and different industries. She is passionate about studying new business models and opportunities that AI is helping shape, and how traditional corporations and governments are adapting to a rapidly changing landscape.
Deepashri received her undergraduate degree in electronics and communications engineering from VIT University in India and an MS from the Columbia University Graduate School of Journalism. Before CB Insights, she worked for media houses including Al Jazeera America.