Led by CB Insights Research Analyst Lindsay Davis
Fintech companies disrupting wealth management set a record with 74 deals worth $657M in 2016. Recent highlights include a $100M mega-round to Betterment and $110M investment to Robinhood, making it the first wealth tech unicorn at a $1.3B valuation.
These wealth tech companies are offering investors alternatives to traditional wealth management firms and leveraging technology to advance the investment and wealth management profession.
What market trends are enabling the rise of wealth tech companies
Which areas of wealth tech are seeing the most activity
Spotlight on robo-advisor investment trends
How incumbent wealth management firms are fighting back
What's ahead for the future of wealth tech
Your Panelist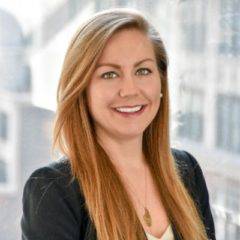 Lindsay Davis is a tech industry analyst at CB Insights covering financial services, regulation, and human resources tech sectors. Prior to joining CB Insights, she was an auditor at the Depository Trust and Clearing Corporation, most recently responsible for assurance and advisory over the Enterprise Risk Management department including vendor, operations, credit, market, and liquidity risk.
Lindsay is a graduate of the University of Florida, and resides in New York. Her work has been cited in Thomson Reuters and more.