Led by Intelligence Analyst Lindsay Davis

Sudden volatility has shaken the markets and the state of wealth management in 2018. While traditional wealth managers are buckling down for more volatility, new technology backed wealth tech startups are undeterred by a potential correction in the long-run.
In 2018, traditional wealth management firms are seeking to reclaim investment ground by launching in-house robo-advisors, white-label platforms, and rapid tech acquisitions.
At the same time, wealth tech startups are tapping into untapped markets within the wealth management industry and remain focused on customer's demands for higher returns and transparent fees.
In this briefing, we dig into the following:
Trends to watch in 2018
Wealth tech moves beyond robo-advisors
Wealth management software becomes 'risk-on'
Impact investing strategies widen the market for investors
Micro-investing attracts an untapped market
The latest battleground in China fintech is wealth management
Wealth management infrastructure investing will increase
Incumbents get ahead of the next wave of wealth tech
Could cryptos be the next diversification tool?
Your Panelist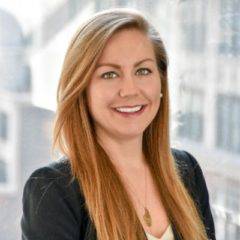 Lindsay Davis is an intelligence analyst at CB Insights where she researches emerging technology trends in fintech, capital markets tech, wealth tech, and regtech.
Prior to joining CB Insights, she worked at the Depository Trust and Clearing Corporation (DTCC) as an internal auditor where she most recently lead coverage of the enterprise risk management group including operations, vendor, credit, market, & liquidity risk.
Lindsay is a graduate of the University of Florida and holds a Bachelor's in Economics, a minor in Chinese, and a Master's in International Business from the Warrington School of Business.