Led by Senior Tech Industry Analyst Kerry Wu
Since its founding 8 years ago, Uber has grown from a simple black-car service to the world's most valuable private company. Its operations span the globe, including not just a range of ride-hailing services but also plays in logistics, trucking, and more.
This research briefing will provide a data-driven view into the acquisition, investment, and research strategy of units across Uber as it navigates legal, reputational, and leadership uncertainties.
We'll cover the following topics and more:
Uber's investor, financing, and valuation history
Key acquisitions and acquisition trends
Patents and research activity
Forward-looking plays in autonomous driving, flying cars, and beyond
Your Panelist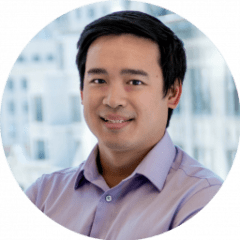 Kerry Wu is a senior tech industry analyst at CB Insights, where he leads a team covering startup, venture capital, and emerging tech trends across mobility and commerce. He manages CB Insights' Auto Tech newsletter, which currently reaches 15K+ executives, entrepreneurs, and investors.
His research has been featured in New York Times, The Wall Street Journal, Financial Times, The Economist, and Bloomberg. Before CB Insights, Kerry was a strategy consultant at Simon-Kucher & Partners. Kerry is a graduate of Columbia University.