Led by Senior Intelligence Analyst Nikhil Krishnan
Digital health saw more than $7B invested in 2017, will that slow down in 2018? And where will that money go?
We dive into the following healthcare trends bubbling up in 2018:
Increased M&A of digital health companies
Health giants get into each other's business lines
Tech giants push further into healthcare
Virtual trials increase frequency
Lab testing incumbents see challenges
Medicaid becomes a focus
Medical research into smartphone and internet usage on mental health
More companies will target the intersection of sleep and healthcare
Increasing use of light in diagnostics and therapeutics
New patient financing options
Blockchain hype continues to be just that
Your Panelist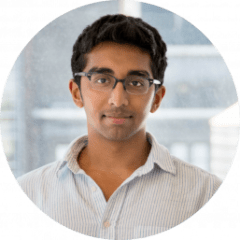 Nikhil Krishnan is a senior analyst at CB Insights, where he produces data-driven analysis and research reports on trends in digital health, ag tech, and construction. He sends the weekly Digital Health Insights newsletter to 30K+ members. His research has been featured in The Economist, New York Times, Wall Street Journal, and more.
Prior to joining CB Insights, Nikhil worked at Uber, the Small Business Administration, and Relationship Science.