Led by Senior Intelligence Analyst Nick Pappageorge
Perpetually hyped as the next computing platform, AR/VR remains far from being a success par with the smartphone. But new efforts from tech giants might mean a seismic shift may be coming soon. Facebook's Oculus Go is beginning to stoke mainstream appeal, and rumors say Apple is set to release an AR headset by 2020.
Unsurprisingly, startups of all kinds are flocking toward what could be the next major computing platform. Funding to AR/VR startups reached an all-time high in deals and dollars last year.
You'll learn about:
Major startup players in the AR and VR market
Investigate new enterprise and industrial use cases for AR/VR
Patents being sought by large corporates like Microsoft, Apple, along with startups like Magic Leap
Highlight how media companies and movie studios are reacting and driving M&A
Your Speaker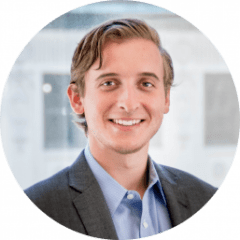 Nick Pappageorge is an intelligence analyst at CB Insights with focus on IoT, AR/VR, and robotics. Prior to analyzing startups and venture capital at CB Insights, Nick worked at 3D printing company Makerbot Industries in a research role, and in Latin America for the Libra Group.
Nick is a graduate of Hamilton College. His research has been cited in Forbes, Fortune, Wired, Quartz, The Wall St Journal, and Mary Meeker's Internet Trends deck, among other publications.