Led by Intelligence Analyst Jud Waite
Competitive sports are a unifying pastime of most societies around the globe. At the professional level, they offer unique, and lucrative, business opportunities for investors and affiliates. With the ubiquity of technology today, the definition of sports is expanding to include games facilitated by electronic systems. Consequently, these competitive games, or esports, are providing new mediums for monetization on a global scale.
Esports are currently on pace to reach $5B in private, disclosed funding across over 350 deals over the last 5 years. Yet revenues of the industry are only expected to reach $1.5B by 2020.
In this research brief, we assess how the esports industry came to be, analyze current trends, and forecast what's to come.
We'll cover the following topics and more:
Current state of the esports industry and how it compares to other professional sports
Investment trends and companies poised for success
Viewership and the online streaming ecosystem
Paths to further monetization and growth
Your Panelist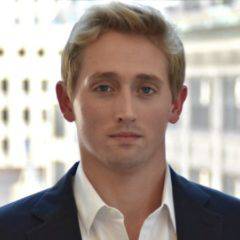 Jud Waite is an intelligence analyst at CB Insights, where he produces data-driven analysis and research reports on private company financings, exits and performance trends across emerging industries, geographies and investors. His research has been cited in Business Insider and the Financial Times.
Prior to joining the research team at CB Insights, Jud was an early member of CB Insights' customer success team where he specialized in working with direct investors. Jud is a graduate of Lafayette College.