Discover the 100 private retail tech startups that will transform the way we shop. After reviewing thousands of companies, our retail analysts have selected the most promising startups across tech markets, spanning everything from e-commerce infrastructure to digital personalization tech.
In this webinar recording, our analysts and expert guests from Lululemon and XRC Labs will discuss:
The major trends to watch in retail tech, including supply chain optimization, AI-powered merchandising, and more

A behind the scenes look at how our analysts selected this year's list
..and that's only the beginning. Get the recording.
Your Speaker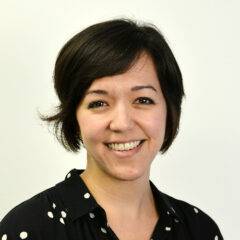 Laura Kennedy is a Senior Lead Analyst in the Consumer and Retail practice at CB Insights. She covers how technology is transforming retail in stores, online, and beyond, building on a foundation of knowledge about retail's biggest players to help clients understand where to place their innovation bets.

Prior to joining CB Insights, Laura was a Vice President of Retail Insights at Kantar, where she led research on retail and shopper trends in the US market, with a specialty in big-box retail. She worked with major CPG clients to shape their retailer strategies and was a frequently-requested speaker across the industry. In addition, business press including NPR, Reuters, Bloomberg, and the Wall Street Journal regularly cited her insights.

Before Kantar, Laura was a reporter and editor for the Kiplinger Letter, a weekly business forecasting publication in Washington, DC, where she covered retail and business law. Laura graduated from the University of Maryland, College Park, summa cum laude with a degree in economics.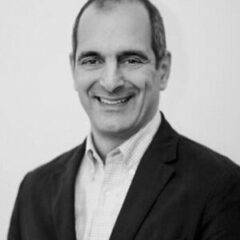 Pano Anthos leads XRC Labs as its Founder and Managing Director. Having founded four startups around key platform shifts, Pano saw the seismic change coming to retail and in 2015 founded XRC Labs, a New York City-based venture capital firm and startup accelerator focused on retail technology, consumer goods and consumerized healthcare.
Notably, XRC was an early investor in razor and personal care DTC brand Billie; award-winning,
all-in-one enterprise gifting platform Snappy; livestream shopping platform ShopShops and others. XRC has built a world-class ecosystem with corporate sponsors including The Estée Lauder Companies, the TJX Companies, Inc., Mastercard, GS1 US and 330+ business mentors.
As a thought leader in the retail technology space, Pano has been a frequent guest speaker at industry conferences including NRF Retail's Big Show and Shoptalk, and on expert discussion panels for various institutions including RBC Capital Markets, Cowen, Jay H. Baker Retailing Center at the Wharton School of Business, Evercore, and many more.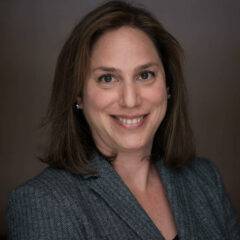 Sarah Rogowsky has spent her career in digital and ecommerce roles at some of the biggest global brands – Apple, Gap, Williams-Sonoma, Starbucks, and lululemon, where she is currently the VP of Digital Strategy and User Experience. She is passionate about the intersection of human experience and technology, mentorship, allyship, travel, and cooking.