Led by Intelligence Analyst Anagha Hanumante
Protein has been a staple of modern-day diets for centuries. But food production, and the industrial meat sector in particular, faces a rising tide of challenges.
The world's population is expected to surge to 9.6B by 2050, leading to a 61% increase in food production. Emerging markets are driving this growth: China, in particular, is the world's largest consumer of meat, with protein consumption expected to grow 3 – 4% a year thanks to a rising middle class.
This increasing demand begs the question of how society will sustainably feed future generations, and alternative protein startups are using new ingredients and technologies to develop sustainable protein sources.
Meatless food products from beef-free burgers to pea-based shrimp are also rising in popularity and threaten the future of the meat giants, such as Tyson and Cargill, who are looking to remain competitive by investing in lab-grown meat and other technologies.
We explore the future of protein and dive into:
Macro factors driving the future of protein
Startups innovating across alternative proteins
Corporates and accelerators backing a future of alternative proteins
Spotlight on the meatless revolution
Global trends & challenges
Challenges
Where is the future of protein headed?
Your Panelist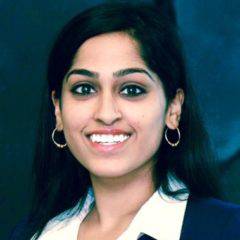 Anagha Hanumante is an intelligence analyst at CB Insights, where she produces data-driven analysis and research reports on startup, venture capital, and emerging tech trends across the consumer space.
Prior to joining the intelligence team at CB Insights, Anagha worked at Credit Suisse on the Group CIO Innovation team where she investigated emerging fintech and enterprise IT trends, conducted due diligence on startups, and developed partnerships across the fintech ecosystem. Anagha is a graduate of the University of North Carolina at Chapel Hill.