According to CB Insights' Industry Analyst Consensus, retail e-commerce sales are set to grow at a 10% CAGR to top $7T in 2025.
But what will help enable this growth?
Shared virtual spaces. Over the course of the next few years, they'll transform how consumers interact with people and businesses.
This means personalization: from consulting with virtual advisors to customizable goods to seamless movement from devices and platforms. Also:
Conversational commerce

Headless tech 

3D assets and virtual try-ons

Metaverse tech

Crypto wallets = faster, more secure checkout
Watch our expert analysts explain it all – in this webinar.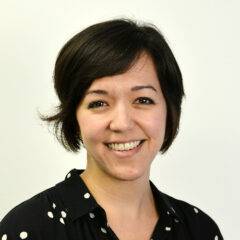 Laura Kennedy is a Senior Lead Analyst in the Consumer and Retail practice at CB Insights. She covers how technology is transforming retail in stores, online, and beyond, building on a foundation of knowledge about retail's biggest players to help clients understand where to place their innovation bets.

Prior to joining CB Insights, Laura was a Vice President of Retail Insights at Kantar, where she led research on retail and shopper trends in the US market, with a specialty in big-box retail. She worked with major CPG clients to shape their retailer strategies and was a frequently-requested speaker across the industry. In addition, business press including NPR, Reuters, Bloomberg, and the Wall Street Journal regularly cited her insights.

Before Kantar, Laura was a reporter and editor for the Kiplinger Letter, a weekly business forecasting publication in Washington, DC, where she covered retail and business law. Laura graduated from the University of Maryland, College Park, summa cum laude with a degree in economics.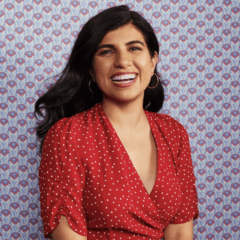 Elina is a Senior Lead Analyst at CB Insights where she produces data-driven reports on trends in Fitness, Marketing Tech, eCommerce enablement, DTC, and the Smart Home.
Prior to joining CB Insights, Elina founded and ran a DTC brand, served as the Head of Consumer Product at a fintech startup and worked in investment banking at Bank of America, Merrill Lynch, and Deutsche Bank.
She holds a B.S. in Finance and Economics from the University of North Carolina at Charlotte, and an M.B.A. from Columbia Business School.