Led by Senior Tech Industry Analyst Matthew Wong
With corporate venture arms proliferating and acquisitions increasing, corporates and incumbents are entering the tech fray in increasing numbers. Already in 2017, non-tech Fortune 500 companies have participated in 155 deals to tech companies, and deals and dollars are on pace to hit nearly 270 and $8B by the end of the year, respectively.
This report will look at:
Where top non-tech players are investing and acquiring in tech
Tech sectors representing the biggest challenges and/ or opportunities for incumbents
How financial services organizations are hedging against disruption
Top incumbent bets in startups and data around investment returns
Your Panelist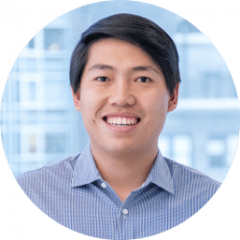 Matthew Wong is a senior tech industry analyst at CB Insights, where he leads a team of analysts covering startup and venture capital trends across geographies, emerging industries and investors. He currently manages CB Insights Insurance Tech newsletter, which reaches 19K+ insurance executives, investors and professionals.
Matt's published industry research and analysis have been featured in The New York Times, The Wall Street Journal, Bloomberg, CNBC and The Financial Times and he has appeared on Bloomberg TV and Business News Network. Matthew is a graduate of Northwestern University.