Led by Associate Intelligence Analyst Max Abramsky
Small businesses have one notable challenge — obtaining financing.
According to a Federal Reserve study, 52% of businesses five years or younger applied for external financing in 2016. Of those applicants, 69% received less capital than they applied to borrow. The most cited reason was insufficient credit history.
Recognizing this, tech giants are using the trove of private data they've collected to lend capital to their clients.
By automating processes, tech companies pose a major long-term threat to traditional and alternative business lenders.
In this research briefing, we cover:
Which tech companies are lending to clients
What advantages tech companies hold over other lenders
How their business models differ from competitors
What this means for the future of SMB lending
Your Panelist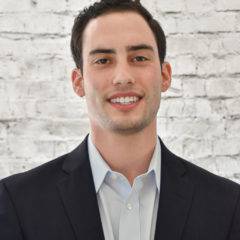 Max Abramsky is an intelligence associate at CB Insights, where he produces data-driven research reports in the fintech space.
Prior to joining CB Insights, Max worked at Crescent Capital Group where he was a member of the leveraged loan trading team. Max is a graduate of the University of Wisconsin School of Business with a degree in finance.