Led by CB Insights Tech Industry Analyst Lindsay Davis
The cost of compliance has never been steeper and regulators across the globe show no signs of letting up, despite political promises of deregulation. No industry has felt this more than financial services. In the wake of new compliance burdens regulatory technology, or regtech, startups have emerged to help firms cut compliance costs and keep up with the pace of the regulation.
Regtech is on pace to reach a record $5B in funding across 500 deals in 5 years. Yet despite the demand for technology and number of startups in the sector, firms continue to be reprimanded by regulators and hit with non-compliance fines. Why?
In this research brief, we break down the core role of the compliance officer, how regtech is filling in compliance gaps, and forecasting the next wave regtech innovation with a focus on the financial services industry.
We'll cover the following topics and more:
Current challenges in regulatory compliance and promise of technology

Investment trends and where investors, incumbent banks, and even regulators are placing their private market bets

Regtech startups disrupting core compliance functions in financial services

Forward-looking implications of technology on regulatory compliance
Your Panelist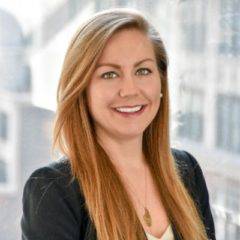 Lindsay Davis is a tech industry analyst at CB Insights covering financial services, regulation, and human resources tech sectors. Prior to joining CB Insights, she was an auditor at the Depository Trust and Clearing Corporation, most recently responsible for assurance and advisory over the Enterprise Risk Management department including vendor, operations, credit, market, and liquidity risk.
Lindsay is a graduate of the University of Florida where she received both her Bachelor's and Master's degrees. Her work has been cited in Thomson Reuters and more.