Led by CB Insights Tech Industry Analyst Nick Pappageorge
As drones become increasingly autonomous, so too do the services and use cases. Drones first took off as a consumer and hobbyist phenomenon, but more recently they've blossomed into an array of enterprise use cases. Last year alone, drone startups saw more than $450M of investments.
Startups leveraging drones in unstructured environments will re-engineer agriculture, industrial inspection and insurance, to name just a few industries. Drones will also revolutionize last-mile logistics, most notably with Amazon laying out an ambitious vision for how drones will fit into their supply chain.
In this webinar we'll delve into:
Private market funding trends
Major startup players
New commercial and industrial use cases, including industrial inspection, agriculture, and insurance
The software layer
How corporate players like Amazon envision the future of drones
Your Panelist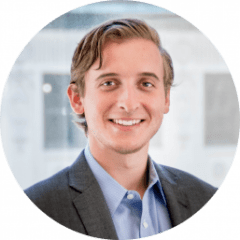 Nick Pappageorge is a Tech Industry Analyst at CB Insights with focus on IoT, wearables, AR/VR, and drones. Prior to analyzing startups and venture capital at CB Insights, Nick worked at 3D printing company Makerbot Industries in a research role, and in Latin America for the Libra Group.
Nick is a graduate of Hamilton College. His research has been cited in Forbes, Fortune, Wired, Quartz, Re/Code, and Business Insider, among other publications.