Led by Senior Intelligence Analyst Zoe Leavitt
Big Food is in flux. General Mills, Kraft and others face fire from activist shareholders; Amazon acquired Whole Foods; and startups are nibbling away at the market share of historic industry leaders. How can food companies adapt?
This research briefing will dive into new investment and ingredient trends in the food & beverage sector, examining questions such as:
What are the high-momentum food and beverage startups you need to know?
How are startups leveraging healthful ingredients, such as probiotics, turmeric, algae, and more, to attract investors and consumers?
How are food corporates seeking inspiration from the startup world? What are the varied investment strategies of Campbell Soup, Kellogg's, and others?
How will new personalization tools impact our diets?
Can new technologies such as AI, drones, and blockchain transform food supply chains and distribution?
Your Panelists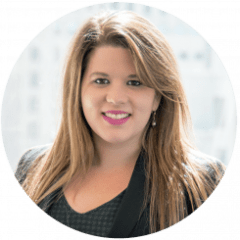 Zoe Leavitt is a senior intelligence analyst at CB Insights covering the beauty, food and beverage, and retail tech sectors. Prior to joining CB Insights, she worked in equity research and drove consumer analytics efforts at the consumer finance group of the Bank of China in Shanghai.
Zoe's research has been cited in the New York Times, the Wall Street Journal, and more. Zoe is a graduate of Stanford University.