Led by Intelligence Analysts Nick Pappageorge and William Altman
Cybersecurity has been top of mind with recent attacks on Equifax, but sophisticated hackers have long been targeting US-based utility grids, and Internet of Things (IoT) devices have proved vulnerable since the high-profile Mirai botnet attack in late 2016.
Fortunately, a cybersecurity startup ecosystem is blossoming in response. This briefing examines cybersecurity startups in the enterprise and heavy industry, covering the following:
Background on cybersecurity methods, high-profile incidents
How enterprises are applying cybersecurity to their verticals
Where SCADA and Industrial Control Systems are beefing up security
General investment trends in IoT cybersecurity
A look at up-and-coming startups in IoT cybersecurity, and unique players worth keeping an eye on
Your Panelists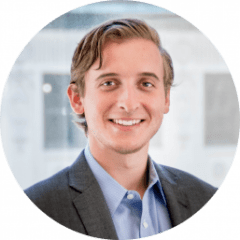 Nick Pappageorge is an intelligence analyst at CB Insights with focus on IoT, wearables, AR/VR, and drones. Prior to analyzing startups and venture capital at CB Insights, Nick worked at 3D printing company Makerbot Industries in a research role, and in Latin America for the Libra Group.
Nick is a graduate of Hamilton College. His research has been cited in Forbes, Fortune, Wired, Quartz, Re/Code, and Business Insider, among other publications.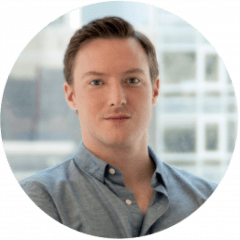 William is an intelligence analyst at CB Insights, where he produces data-driven research on emerging technologies, industries, and geographies with a focus on cybersecurity. William's published industry research has been featured in the The Wall Street Journal, Forbes, CNN, and The New York Times.
Before CB Insights, William worked in the Middle East and North Africa where he conducted research on entrepreneurship in the Wamda Research Lab. William has a degree from Denison University, and a Master's Degree from the Middlebury Institute of International Studies at Monterrey.