Led by Intelligence Analyst Lindsay Davis
10 years ago, digital asset managers or robo-advisors, were brushed off by many of the top Asset Managers. Today, 4 of the earliest and fastest growing robo-advisors in the market today are Betterment, Wealthfront, Stash, and Acorns. Collectively they have attracted millions of customers, manage billions of dollars and are viewed by nearly all of the initial skeptics as a credible threat.
With the backing of private market investors, robo-advisors have raised a war chest of nearly $2B across 169 deals spanning 18 countries. At risk is an estimated $70T in regulatory assets under management reported by SEC-registered investment advisors.
In this briefing we are diving into:
The market conditions and drivers that enabled the rise of robo-advisors
Breaking down the strategic differentiators of 4 of the fastest growing robo-advisors
Where they stack up in the battle for customers and AUM
The future of robo-advisors and what could be next on the product roadmap
Your Panelist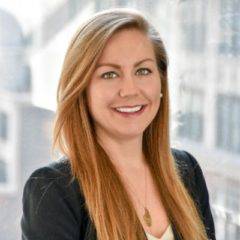 Lindsay Davis is an intelligence analyst at CB Insights covering financial services, regulation, and human resources tech sectors. Prior to joining CB Insights, she was an auditor at the Depository Trust and Clearing Corporation, most recently responsible for assurance and advisory over the Enterprise Risk Management department including vendor, operations, credit, market, and liquidity risk.
Lindsay is a graduate of the University of Florida where she received both her Bachelor's and Master's degrees. Her work has been cited in Thomson Reuters and more.