Led by Senior Intelligence Analyst William Altman
Smart city technologies are moving beyond the hype. We are witnessing the rise of AI technologies that help city planners effectively manage resources, provide smarter security solutions, and much more.
We look at how smart city technologies are being used and where they are gaining traction in the real world. This includes mapping the elements of a smart city as well as the startups and corporations innovating to make cities smarter.
Specifically, we take a close look at the future of sports stadium technologies. Sports stadiums are becoming microcosms of smart city tech and as such give us a concrete example through which we will investigate the adoption of smart city tech.
The briefing concludes with a forward looking discussion on the future of urban infrastructure development, civic-engagement, and identity management technologies in cities of the future.
Your Speaker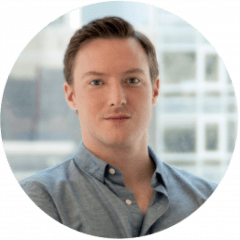 William is a senior intelligence analyst at CB Insights, where he produces data-driven research on emerging technologies, industries, and geographies with a focus on cybersecurity and digital identity. William's published industry research has been featured in the The Wall Street Journal, Forbes, CNN, and The New York Times.
Before CB Insights, William worked in the Middle East and North Africa where he conducted research on entrepreneurship in the Wamda Research Lab. William has a degree from Denison University, and a Master's Degree from the Middlebury Institute of International Studies at Monterrey.