Led by Intelligence Analyst Natan Reddy
Headlines around the world continue to discuss the "retail apocalypse," a phenomenon marked by the decline of traditional retail in the face of digital commerce. However, while we have seen a large number of big-name retailers like Radioshack or Toys "R" Us go bankrupt over the last few years, some brick-and-mortar retailers are surviving and adapting.
Even as e-commerce giants enter into physical retail, traditional retailers are fighting back by strengthening their digital presence, improving their delivery capabilities, offering their own private label products, lowering prices, and more.
In this briefing, we will discuss the following:
What is the retail apocalypse?
Optimizing price
Streamlining product and operations
Elevating the in-store customer experience
Your Panelist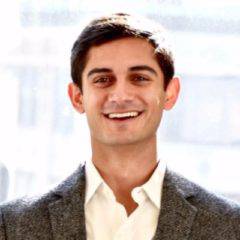 Natan Reddy is an intelligence analyst at CB Insights. He currently produces data-driven analysis and reports on the areas of retail, supply chain & logistics, and e-commerce, among others. His research has been cited in TechCrunch, CNN, Forbes, the Los Angeles Times, and more.
Before CB Insights, Natan worked as a business valuation senior associate at Andersen Tax in San Francisco, where he valued dozens of startups and public companies. Natan is a graduate of the University of California, Berkeley with a major in economics and a focus in French.