Led by Intelligence Analyst Thomas Sineau
Airports in the US now generate 46% of their revenue from space rental, parking, and other non-aeronautical sources, according to Airports Council International.
These offerings represented $9.7B in revenue in 2017, a significant increase from the $9.1B generated in 2016.
Over the past few years, airports have transformed themselves to provide better services and activities for travelers, as they become more and more like shopping malls — adding new stores, restaurants, and even on-demand fitness.
In this briefing, we dive into how airports are:
Improving the airport access and navigation to save passengers time
The impact of ride-hailing companies and self-driving vehicles
Speeding the security process using biometric technologies, including facial recognition
Transforming airports into shopping malls and an innovation lab for retailers
Your Speaker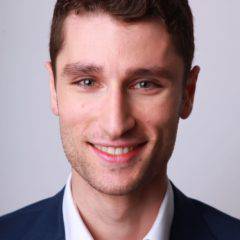 Thomas Sineau is an intelligence analyst at CB Insights, where he produces data-driven analysis and research reports on startup, venture capital, and emerging tech trends across the consumer space, including luxury, travel, and beverages, among others.
Prior to joining CB Insights, he worked in London as an Investment Analyst at REV Venture Partners focusing on early-stage investments and at Deutsche Bank where he was part of the Consumer & Retail Investment Banking team. Thomas holds a MSc from the Université Paris-Dauphine in France.