Led by Senior Intelligence Analyst Arieh Levi
As software eats the world, consumers and businesses are paying for things in new and different ways.
For example, during 2018's Singles' Day in China — the equivalent of Cyber Monday and Black Friday in the US, combined — 60% of shoppers paid by taking a selfie or with a fingerprint scan.
In contrast, mobile wallets have yet to gain meaningful traction in the US, where plastic cards and cash are (still) king.
In this briefing, we explore emerging trends in payments. These include:
How P2P platforms are reshaping the payments value chain
Where biometric authentication is taking off, and where it might go next
Why card networks are building out better capabilities around anti-fraud
The future of income payments and payroll
Your Speaker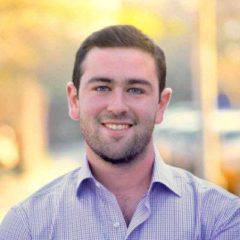 Arieh Levi is a senior intelligence analyst at CB Insights, where he researches emerging technology trends in fintech, blockchain, and payments technology. His work has been cited in The Wall Street Journal, Reuters, Fortune, CNBC, CNN, and Bloomberg, among others. Prior to joining CB Insights, Arieh held roles in healthcare and corporate banking, and graduated summa cum laude from Yeshiva University.