Led by Intelligence Analyst Arieh Levi
Payments systems vary across the globe, from cash-based economies to those driven by credit. The way consumers pay in the US, for example, might seem obsolete to consumers in other countries.
In Kenya, anyone with a mobile phone — smartphone or not — can use M-Pesa to send money, pay for things, and access credit. The service is used by almost all adults in the country.
In other parts of the world, mobile wallets, QR codes, and even facial recognition are shifting the payments value chain. Many consumers in developing countries don't have bank accounts – and might not even need them. China's two largest payments players – Alipay and WeChat – act as escrow agents, largely cutting out traditional banking players.
So, what's the landscape today – and where are we headed?
In this briefing, we look at:
The methods by which people pay around the world

How digital trends – like mobile and facial recognition – are entirely reimagining the payments value chain

How big internet players are attacking payments

Key trends in emerging markets – and the companies brawling for dominance

Regulations, and how they're shaping the conversation
Your Speaker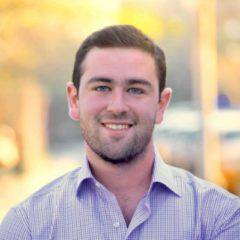 Arieh Levi is an intelligence analyst at CB Insights, where he produces data-driven research on private company financing, and exit and performance trends across emerging industries, geographies and investors.
Prior to joining CB Insights, Arieh held roles in healthcare and investment banking, and graduated summa cum laude from Yeshiva University. His work has been cited in The Wall Street Journal, Reuters, Fortune, CNBC, and Bloomberg, among others.