Led by CB Insights Research Analyst John Prendergass
Mental health & wellness startups are developing digital solutions for everything from chronic stress to depression to dementia, and investors are paying attention as funding to the industry has seen annual increases nearly every year since 2013.
Many startups in the space are increasingly targeting the consumer market as meditation apps, chatbots, telemedicine platforms, and digital therapeutics proliferate. Investors ranging from VCs like Khosla Ventures and Andreessen Horowitz to health insurers like Blue Cross Blue Shield are now hoping to capitalize on this burgeoning field.
This briefing with cover these topics and more:
Investment trends to mental health & wellness startups over the past 4 years
International deal activity, highlighting startups in the U.K., India, Spain, and Australia
Venture capital and corporate venture activity
Spotlight: How mobile platforms are scaling mental healthcare and introducing new treatment modalities to the field
M&A and IPO trends
Your Panelist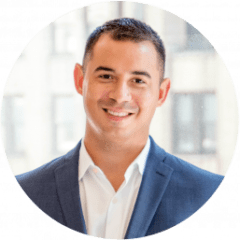 John Prendergass is a research analyst at CB Insights. His research focuses on therapeutics, digital health, medical devices, and the media.
John previously attended medical school at Rutgers New Jersey Medical School and worked in the healthcare investment group at Ben Franklin Technology Partners. John is a graduate of Johns Hopkins University.