Led by CB Insights Research Analyst John Prendergass
The medical device industry is undergoing a fundamental evolution in the way products are both integrated and regulated.
Pacemakers are connected to smartphone apps, neuroprosthetics are integrating man with machine, and mobile platforms are challenging the very definition of a medical device. And investors continue to finance the sector as 2016 saw nearly $4B in financing to private medical device companies.
We'll dive deep into:
Where the private medical device market stands today
Startup investment trends: Nearly $20B across 2,000+ deals since 2012, broken down by medical specialty.
Investor trends: Where VCs like NEA and Versant Ventures or corporates like Johnson & Johnson and Boston Scientific are placing bets.
Special focus: Startups using AI and big data analytics to transform how medical device data is interpreted.
The road ahead: Emerging technologies and trends to watch
Your Panelist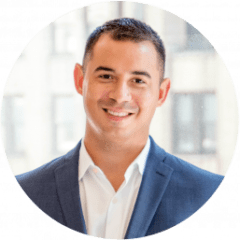 John Prendergass is a research analyst at CB Insights. His research focuses on therapeutics, digital health, medical devices, and the media.
John previously attended medical school at Rutgers New Jersey Medical School and worked in the healthcare investment group at Ben Franklin Technology Partners. John is a graduate of Johns Hopkins University.