Led by Intelligence Analyst Thomas Sineau
The $1.3T (and growing) luxury experiences economy is providing opportunities for industries beyond fashion.
As consumers favor experiences over brands and products, luxury companies are adapting their marketing and distribution strategy to redefine luxury.
LVMH, for one, recently spent $3.2B to acquire luxury hotel operator Belmond, thus expanding into luxury hospitality.
From balancing connectivity & privacy to creating exclusivity beyond a limited retail footprint, we explore the top trends to watch in luxury in 2019 and beyond.
This webinar covers:
The rise of China's online channel
Pop-ups to redefine exclusivity
Luxury streetwear or the casualization of luxury
and much more
Your Speaker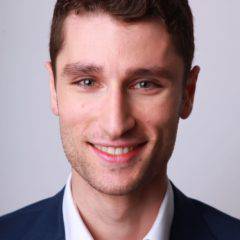 Thomas Sineau is an intelligence analyst at CB Insights, where he produces data-driven analysis and research reports on startup, venture capital, and emerging tech trends across the consumer space, including luxury, travel, and beverages, among others.
Prior to joining CB Insights, he worked in London as an Investment Analyst at REV Venture Partners focusing on early-stage investments and at Deutsche Bank where he was part of the Consumer & Retail Investment Banking team. Thomas holds a MSc from the Université Paris-Dauphine in France.